Internet Order Entry, Tracing & Accounting System
Company Info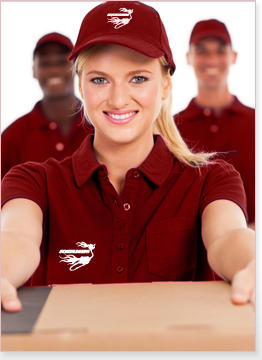 Roadrunners is a Canadian owned and operated Logistics Company that provides innovative solutions to all your courier needs. With over 200 years of combined experience in logistics, our dedicated staff will ensure the highest quality of customer service and will provide customized pricing and products to help you reach your logistics goals. Our state of the art dispatch center ensures you speak to a live dispatcher 24 hours a day, 365 days a year, regardless of when you call.
Roadrunners has been serving the logistical needs of the Greater Toronto area for over 35 years and consistently receives accolades for their high level of customer service. We respond to any inquiry with a proactive approach and pride ourselves on our performance and versatility.
Special requests or unique orders are our specialty. We have dealt with almost every possible request over the years and have developed the experience to reasonably execute any type of logistical need. We find gratification in providing same day services and strive to be the leader in quality and customer service.
Roadrunners provides service to the majority of film and television clients, as well as many Fortune 500 firms including clients in the accounting, advertising, legal, banking fields and financial and trade printers. We are also fully experienced in time sensitive deliveries for the medical industry and Canadian industrial security directorate.
Testimonials
"Wow, you and your team are amazing. I really appreciate your excellent service. Hopefully next time it won't be such a panic!! Thank you for your immediate response and resolution of the matter."
-M.D.
"Thank you so much for your email. Your consideration and response to this matter is greatly appreciated."
"I have ensured that the law offices I have worked at have used Roadrunners since working as a law clerk, going on 15 years now and to see that we are being valued as customers is also appreciated."
-R.T.
"I have made up the list that I would like you to deliver. Thanks so much for the work! It's going to save us $ big time."
-C.C.
"Great service by the way. The driver was very friendly and patient as well as the driver who just came to drop off waybills and explain their usage. Keep it up!"
-D.S.
"I can't thank you enough for the great service you provided me today as well as you continue to provide to our office. Have a wonderful day!"
-E.M.